Back in September, Regan's family invited us to go out on their boat, Checkered Flag. It was a Sunday afternoon, and once Jilly had gotten her nap, we headed down to meet them in Bellevue. The marina is right out front from their condo; you can see the boat from their kitchen! We took all our gear (so much when you have a baby) and headed out.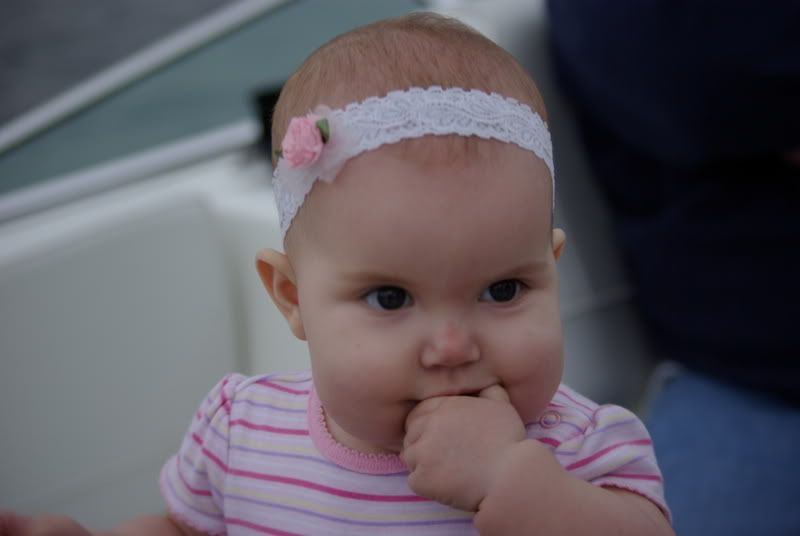 Jilly enjoyed checking out all the interesting things on the boat. At one point, she crawled over to the case of beer, and sat herself down next to it, and banged on it for a bit. ;-) We all munched on some food while we motored around Lake Washington. Some of us preferred less plastic foods than others...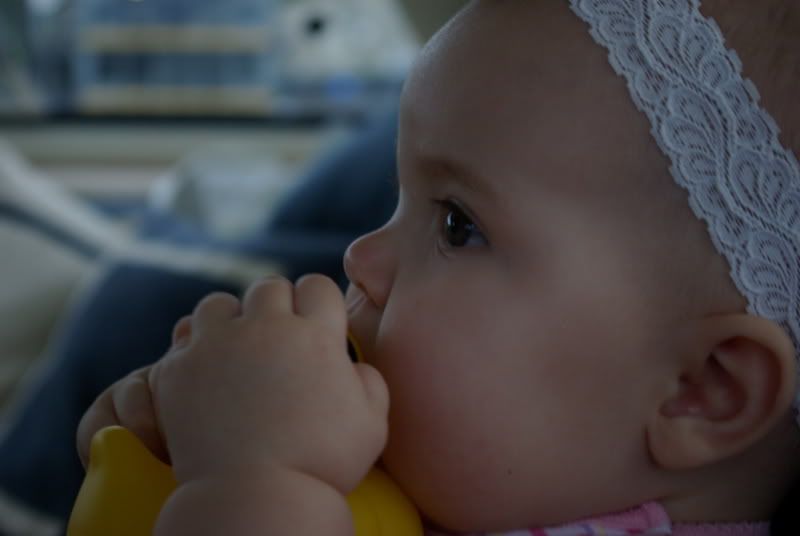 We checked out Bill Gates' home and beach. It was really neat! We then went under the SR-520 floating bride (not the floating part though) and headed west to Lake Union. Going through the Montlake Cut was really neat. There's tons of painting on the concrete sides, that you can't see from the road. Lots of Husky spirit!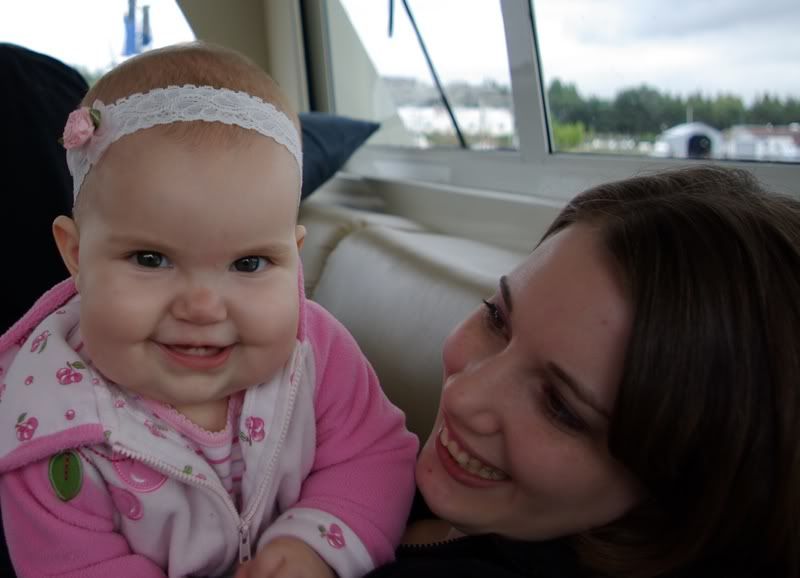 The first part, we hung out inside the living area, where it was warm. But then we all started venturing up top to see the view from up there. It was awesome!
When we got to Lake Union, we went over to get the boat's holding tank pumped out. Can you say gross?! Ew. While we were docked, we all went on shore for a few minutes. This is Jilly getting some love from Daddy while on shore.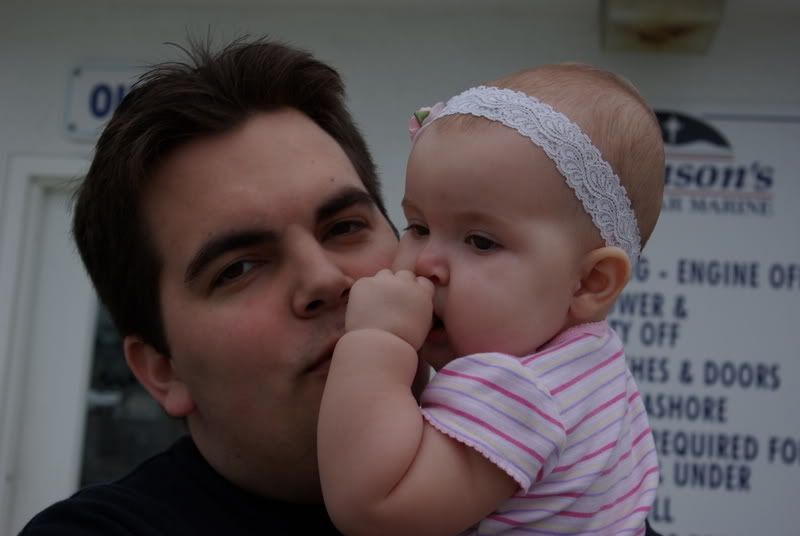 Once the tanks were clean and empty, we just tooled around Lake Union for a bit and ate dinner. We got some nice pictures of the Space Needle. I realized it was almost time for the Kenmore Air seaplanes to land at Lake Union, so I called the office and asked the agents when they were due in. Elaina was kind enough to let me know what plane was due in at what time and we got to watch them land and then take off. Some of them flew right over us! It was so neat!!!
It was starting to get dark by that time, so we headed back to Bellevue. We ended up being out there for a few hours. It was so much fun! Jilly really enjoyed herself and was well behaved the whole time! Well, except for when she was trying to steal our food (she's such a moocher!). ;-)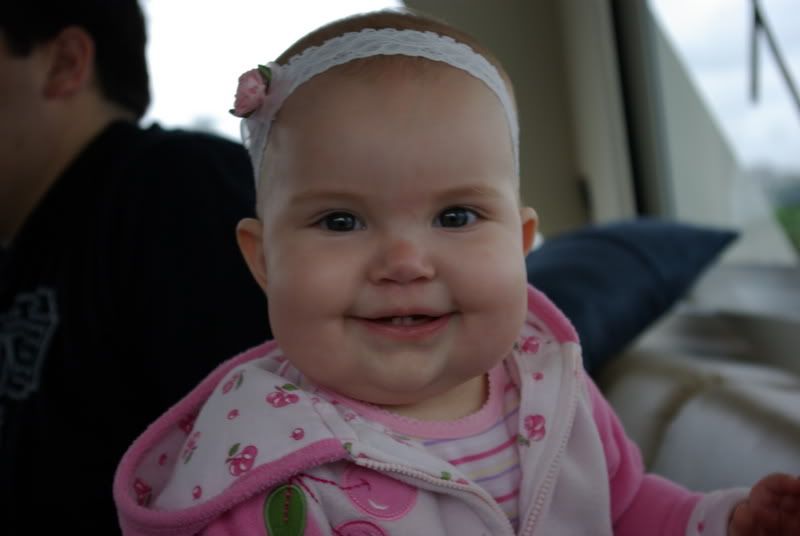 We had a great time and hope to do it again soon! Thanks Austins!!